March 2 - Ladies Meeting
The next Ladies Meeting will be held on Saturday, March 2nd at 10:00 a.m.
February 3 - Missionary Daniel Elmer
Missionary Daniel Elmer will be our special speaker on Sunday, March 10th.
March 16 - Church Spring Cleaning
Church Spring Cleaning will be held on Saturday, March 16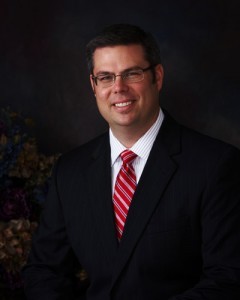 Pastor McClure has a passion for souls and a love for the Lord Jesus Christ. He preaches with both enthusiasm and conviction, but most importantly, with the power of the Holy Spirit.
Weekend Services
Sunday School: 9:45 am
Sunday Service: 11:00 am
Sunday Evening: 6:00 pm
Midweek Service
Wednesday Evening: 7:00 pm