July 15 - Teen/Junior Jump Activity
A teen and junior jump activity will be held in Lynchburg, VA on July 15.
July 18 - BLOOM Ladies Meeting
The BLOOM Ladies Meeting will be held on Thursday, July 18 at 6:00 p.m.
July 28-30 - Evangelist Larry Brown
Revival meeting with Evangelist Larry Brown Sunday, July 28 – Tuesday, July 30
August 3 - Ladies Meeting
A Ladies Meeting will be held on Saturday, August 3 at 10:00 a.m.
August 5-6 - Youth Conference
Join the teen group on August 5-6 at Youth Conference at Liberty Baptist Church in Durham, NC
August 8-10 - VBS
Vacation Bible School will be held August 8-10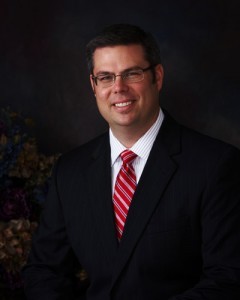 Pastor McClure has a passion for souls and a love for the Lord Jesus Christ. He preaches with both enthusiasm and conviction, but most importantly, with the power of the Holy Spirit.
Weekend Services
Sunday School: 9:45 am
Sunday Service: 11:00 am
Sunday Evening: 5:00 pm
Midweek Service
Wednesday Evening: 7:00 pm