July 22 - Teens and Juniors Activity
We will have a Teens and Juniors meal and gym night on July 22 after the evening service.
July 30-31 - Youth Conference @ Liberty Baptist
On July 30-31, our teens are invited to attend Youth Conference at Liberty Baptist Church in Durham, NC. The transprotation schedule will be as follows:
Leave church at 5:15 p.m. on Monday
Leave church at 8:30 a.m. on Tuesday
August 5 - Missionary Chris Murray
We will host Missionary Ernie Mills on August 5, in the evening service.
August 3-4 - Choir Workshop
Our choir workshop will be held on August 3-4.
August 5 - The Cobles
The Cobles will be providing special music on August 5.
August 5 - Missionary Ernie Mills
Missionary Ernie Mills from Durham Rescue Mission for the evening service on August 5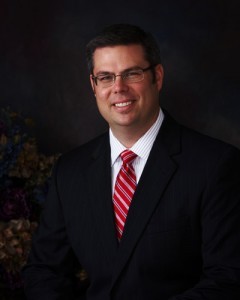 Pastor McClure has a passion for souls and a love for the Lord Jesus Christ. He preaches with both enthusiasm and conviction, but most importantly, with the power of the Holy Spirit.
Weekend Services
Sunday School: 9:45 am
Sunday Service: 11:00 am
Sunday Evening: 6:00 pm
Midweek Service
Wednesday Evening: 7:00 pm